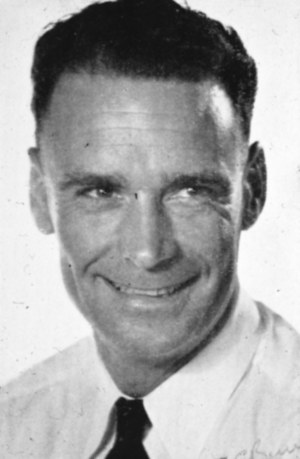 In 1933 Eddie 'Taffy' Bowen was studying for a PhD under Prof. Appleton who had sent him to the Radio Research Station at Slough to work on Radio Direction Finding. At Watson-Watt's suggestion he applied for a new post to take part in the aircraft detection experiment at Orford Ness and was appointed in April 1935.
He was in the small team that built the first demonstration RDF (Radar) equipment at Orford Ness in May 1935. He continued with its development until 1936 when Tizard predicted a chain of these stations would enable the RAF to deal with day attacks but that RDF equipment would be needed in fighter aircraft to combat night attacks.
Bowen then set up and led the team that designed and built the first airborne radars. These were used for air interception during the highly successful night battles over Britain in 1941 and for very effective sea search and attack during the battle of the Atlantic. Each of these activities had a major effect on the outcome of the war.
His early work on airborne radar was used to initiate the development of Army equipments for coastal defence and the control of anti-aircraft guns and searchlights. Further equipments were evolved from these to detect low flying aircraft and provide accurate ground control of night fighters.
In 1940 he was a member of the Tizard mission that revealed our secret defence work to USA and gave them one of the first cavity magnetrons. He remained there to tell them about our radar developments and help to organise the co-operation that was crucial to our success.
In 1946 he was appointed Head of he Radio-Physics Division of the Commonwealth Scientific and Industrial Research Organisation in Australia and made major contributions in the field of radio astronomy. He was made a CBE and elected FRS.
Dr Bill Penley, July 2006