The Purbeck Radar Museum Trust (PRMT) was convened in 1991 with the aim of increasing public awareness about the pioneering work on radar and electronics undertaken at Worth Matravers from May 1940 to May 1942 [see background]. The Trust became a registered charity in 1993.
Members of the Trust have organised a number of exhibitions and talks and produced various publications. They also sponsored an historical radar exhibition and published this very website ( www.purbeckradar.org.uk ).
Sales of publications help to fund the radar exhibition, website and leaflets - but donations are always welcome! For more details of the Trust's origin and activities - see the background page. Follow the link to contact the Radar Trust.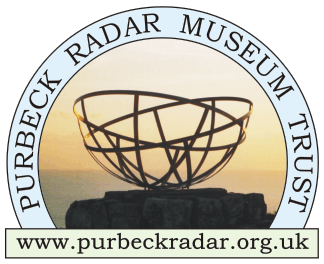 Trustees
Trustees for the Purbeck Radar Museum Trust [Nov 2008]:
Dr Phil Judkins (chairman),
Dr Bill Penley (vice chairman),
Mr Don Pratt (treasurer),
Mr Alan Bailey,
Sq Ldr Mike Dean,
Mr Tony Viney