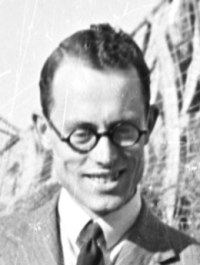 Don Preist joined the RDF team at the Bawdsey Research Station in September 1936 where he spent the three years before the war contributing many pioneering developments. These included adjusting the design of the yagi aerial to make it effective, and building a transmitter, receiver and aerial system at 1.25 metres that later became the prototype for Chain Home Low.
In February 1942, after the move to Worth Matravers, he played a part in the Bruneval Raid - a commando raid code named 'Operating Biting' to capture German radar equipment. He was on a launch with the naval party to help identify what equipment to bring back. In the event, hostile fire meant that he did not land.
Equipment was captured, and analysis in the laboratory at RAE made it possible to develop countermeasures to jam the German radars. This was important both for the bombing campaign and the D-Day landings.
Don Preist gives fascinating accounts of his part in the pioneering work and of the Bruneval Raid in the Penley Radar Archives - see link below.
Bill Penley Jan 2011